It's no secret that long-term care is expensive, especially as you get older. Whether you're injured or diagnosed with a serious illness or chronic condition, an unexpected health change can drain your savings. Many people believe that Medicare will pay for long-term care, but that is simply not the case.
Medicare pays for hospitals and physicians and a small amount of skilled care, such as physical therapy in the home. If you don't have the money to pay for long-term care, you could be forced to use a public program like Medicaid, which limits your choices.
Of course, cost is only one piece of the puzzle. If you have a health change, where will you turn for care? When an older loved one living alone has health issues, it typically becomes the responsibility of family and friends to manage their care. If they don't have the knowledge or resources to manage care, or they don't live close enough, a nursing home is often the only option.
Isolation is another painfully common problem faced by older adults. In addition to affecting day-to-day activities and movement, physical or cognitive limitations make it more difficult to stay socially engaged and enjoy meaningful activities.
If you want to age in your own home and enjoy a happy, fulfilling retirement, you can't wait until you have a health change to figure out how you're going to manage and pay for care. The key for continuing care at home is to plan in advance.
Consider the numbers:
The Likelihood of Needing Long-Term Care
Someone turning 65 today has a nearly 70 percent chance of needing long-term care. One-third may never need long-term care, but 20 percent will need it for more than five years.
Taking the "it will never happen to me" approach denies the realities of aging. (1)
The High Cost of Long-Term Care
15.2 percent of individuals who turned 65 between 2015 and 2019 will spend more than $250,000 on long-term care in their lifetime. The estimated lifetime cost of care for dementia, for example, is $341,840.
In 2017, the median household wealth for adults age 65 and older with no disabilities was $263,200. For those with limitations on two or more daily activities, that number dropped to $94,200. The options outside the home are expensive as well. The median annual cost for assisted living was $45,000. For a private room in a nursing home, the cost was $97,455. However, the median annual income for people age 65 and older was $23,394. (2)
To make matters worse, 45 percent of Baby Boomers have no savings, while 28 percent of those with savings have less than $100,000. Ultimately, the cost of care often exceeds what the average person can afford to pay. (3)
The Burden of Caregiving on Loved Ones
According to 2015 research, about 34.2 million Americans provided unpaid care to a person age 50 or older in the past year. Family or friends provided care 83 percent of the time. About one-quarter were also caring for children, while 70 percent dealt with work-related difficulties caused by their caregiving responsibilities. Caregivers are affected financially, emotionally, and professionally by shouldering this enormous burden. (4)
The Difficulty in Obtaining Long-Term Care Insurance
In 2000, 125 insurers offered standalone long-term care policies. By 2018, that number had dropped all the way to six. (5) However, finding an insurer doesn't guarantee coverage. In fact, 44.8 percent of applicants age 70–79 are denied long-term care insurance due to health issues. (6)
The Prevalence of Isolation
A 2016 study estimates that 22 percent of older adults are at risk of being socially isolated. Sometimes called "elder orphans," these individuals have little or no support. Many feel lonely even when surrounded by family and friends. (7)
Research suggests that isolation increases the risk of conditions ranging from high blood pressure and heart disease, to anxiety and depression, to Alzheimer's and even death. On the other hand, people who are socially engaged and active tend to live longer, more happily, and with a sense of purpose. (8)
How Friends Life Care Helps People Age at Home
90 percent of people age 65 and older prefer to age at home rather than in a nursing home or assisted living facility. (9)
Friends Life Care created the continuing care at home model more than 30 years ago to enable people to stay in their own home.
For a far lower cost than long-term care, a nursing home, or assisted living, our members have the peace of mind of knowing they have a care plan in place should they need it. They know someone will be there to manage their care so they don't have to burden loved ones. We also work with members to create a healthier, safer lifestyle and reduce the risk of injuries and illnesses.
Creating a plan for continuing care at home is about more than figuring out how to pay for care. It's about having someone in your corner to make sure you receive the care and support you need while enjoying a happy, purposeful retirement in the home you love.
How Do the Numbers Add Up for You?
It's impossible to predict if you'll live to be 100 or how many days, weeks or years you might need short- or long-term care. That's why you need a plan to protect your health and your savings. However, creating a plan for continuing care at home and aging in place independently is about more than figuring out how to pay for care. It's about having someone in your corner to help you prevent injuries and reduce the risk of illness, and making sure you receive care and support if you need it. For more information on membership, please visit us at FriendsLifeCare.org.
---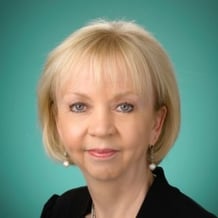 Carol Barbour is the President and CEO of Friends Life Care Partners.
---
The Wellzesta Life software helps seniors live purposefully, improve their holistic wellbeing, and avoid social isolation. Click here to learn more.