Ask almost anyone in marketing, and they'll tell you content marketing is all about storytelling. It's been the basis for a sound content strategy for most of the twenty-first century. But the idea of big data has been making steady inroads into the conversation.
Pundits opine that unless you're fully leveraging the data available to you through user experience, social data, and analytics, you're failing. We've come to see data and storytelling as two separate paths to success. But are they? Does one work better than the other?
Sabal Group firmly believes data and storytelling need one another to drive an effective content strategy. We offer two examples to support this premise.
Meth. We're On It!
South Dakota has a meth problem, and the numbers tell the story. According to Governor Noem's 2019 State of the State Address, the state's meth problem is evident, with a tenfold increase in the amount of meth confiscated from 2011 to 2018. In 2018, one in every 265 South Dakotans was arrested because of meth. The governor has sought new ways to address this crisis, with one strategy being a new marketing campaign launched in late November. The result? A viral response from local news stations to national outlets, including CNN and The New York Times.
All the data in the world can't save this campaign, which fails to tell a compelling story. The use of a provocative tagline and images of ordinary South Dakotans standing in a field or enjoying a cup of coffee garnered plenty of media attention but probably won't push the needle in terms of results. Addiction treatment professionals note that solving the crisis requires more treatment and prevention options, more resources for mental health professionals, and a law enforcement strategy that goes beyond jail time.
Putting a face on the meth crisis could be an opportunity to tell compelling stories about addiction and how it affects everyone, not just the user. Using images of people who could be your neighbor offers an emotional connection, but the connection needs to run deeper. Take a look at the campaign's website, and you'll notice the lack of storytelling. How meth impacts everyone is never explained or explored. Instead, website visitors are offered stale lists of things to do or links to official websites.
Yes, the campaign has an edgy tagline that got people talking, laughing, tweeting, and producing snarky stories in national publications. It was a conversation starter, but the lack of effective storytelling combined with the right data means it was also a conversation ender.
Beyond the fleeting launch furor, the likelihood of this campaign making a real difference in people's lives is probably about the same as the infamous "Just Say No" anti-drugs crusade of the Reagan era.
Prime'd for Success
Unlike the South Dakota campaign's one-size-fits-all approach, Prime West Knoxville (PWK) is relying on the power of both data and engaging stories to drive its brand awareness campaign. PWK is launching its first independent living project of affordable apartments for middle-market seniors. PWK's initial challenge, as the new kid on the block, is to introduce its community to likely residents and their adult-child influencers. That's where the power of big data is making a difference.
An email campaign to educate their target audience on the advantages of choosing Prime's carefree retirement living was developed. Sabal Group provided email lists of middle-class seniors and potential influencers. By relying on multiple points of comparison, the final target list of prospects closely matches Prime's ideal resident and their family members.
The content in the email campaign, like that of the website and their newsletter, paints a vibrant picture of a carefree lifestyle and high-end amenities with a reasonable price tag. Through the use of short, specific sections of text accompanied by a targeted link to relevant website content, each newsletter offers engaging content designed to increase brand awareness. Instead of simply telling the reader the community has terrific amenities, the content focuses on the benefits of dining with others, meeting neighbors and staying active as ways to reduce social isolation. Each segment is developed to appeal to the specific target audience of Baby Boomers ready to consider an independent living option.
The results? Traffic to the website increased by more than 200% compared to the previous period, and 63% of that traffic was the result of the email campaign. The open rate for the campaign was more than 11%, compared to the industry standard of 6-10%.
A Winning Strategy
Data is a powerful tool, but it can't carry an entire marketing campaign. Compelling stories are powerful, but they can't drive actions if the right audience isn't reading them. Effective marketing campaigns rely on data to identify the right target market. Do they use laptops or smartphones? Do they prefer long articles or short social media bites? Are they following you on Instagram or Facebook? Do they open print mail or favor email? But knowing the answers to these questions is only half of the challenge. Does your audience identify with content that's visual? Are they seeking answers to important questions or strategic tips? Are they at the start of their discovery journey or ready to commit?
When you combine the power of data to identify the right audience and the impact of high-quality storytelling, your content strategy is set for success.
---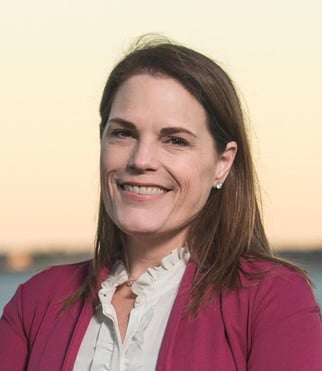 Maribeth Jenkins is the president of Sabal Group, a Charleston, SC-based technology company that leverages the power of raw data and transforms it into ready-to-use information for decision-makers who understand the power of having the right information before taking action or making decisions. Follow Sabal Group on LinkedIn.